August 12′ 2019
Source: cryptonews.com
Is China on the Verge of Releasing a Digital Currency?
China's central bank has revealed details of a plan to issue a blockchain-powered digital fiat – and appears to be assembling a host of resources and personnel to speed up the process.
Per a report from Beijing Business Today (republished by Shina), the deputy director of the People's Bank of China (PBoC)'s Payment and Settlement Department, Mu Chang Chun, has confirmed that the bank has been working on releasing a digital fiat since 2014, and is now "ready" to roll the currency out.
The newspaper also says it has discovered the central bank is actively recruiting talent and acquiring or investing in blockchain technology firms in the country – perhaps preparing the ground for a forthcoming launch.
So is this fundamental news going to boost up the Altcoin?
Technically it says in her last week close, Bitcoin posted a long inverted and nicely done. This has created space for her to reach 14,000 level.
Most probably you will see the movement pretty soon. We.don"t have to wait till mid-week.
Ofcourse safety measure comes first and don't forget to place a stop-loss order at the nearest support level.
---
Whereas looking at the German Index. The G30 or DAX has posted a bear inverted last, but she has a incomplete indecision pattern before last week close and a long inverted before last week; which may result into pushing up the price this week; pretty high.for indexes.
But beware of the last week bear inverted close that may force fall the price before the week closes.
It may close lower then last week if this week the price push above 12,000 level.
We may see a 2 way run pattern. Be cautious and place a stop-order near the support point
---
Will update soon.
Tangoh
---
On digital News for your business Add-On. Or may read them at http://inmacore.wordpress.com
News Letter For FFA Member and other Member.
Hello Fellow Netrepreneur.
Thank you for advertising with us and be with us.
In this News Letter we will be sharing with you about AI ChatBot and Botstar
What is ChatBots?
As you notice,
Chat Bots are all over the internet right now.
They have been streadily gaining popularity for a few years already.
Ever since Facebook announced that they will allowing people to create Chat Bots for Facebook Messenger, they have exploded.
We all know, Chat Bots is a computer program that uses artificial intelligence to simulate human conversation.
You may have seen these in actiom when you went to pay a cell phone bill or cable bill or buy something online.
They provide a layer between the customer and service agents, and are often able to clinch a sale or answer a question for a customer without the need for any human contact whatsoever.
They can be extremely beneficial to companies in many ways.
Over the next few days, we are going to take a look at some of the ways chatbots can be used in marketing, and how they can save a lot of our time and money.
You are going to find out some of the different chatbot programs that are available and how to choose the right one for your needs.
If you think chatbot can't help you, is alright.
Take it as another knowledge , Recap and Rehash and extra Review for you.
In our next few news letter we are going to look at some of the myriad ways that chat bots are useful of and how they might help us on.
So be sure to stay tune and don't forget to whitelist my email address if you have not; so that you won't miss a single report about AiBots the BotStar and Chat Bots
Until then.
Sangoh Tan
---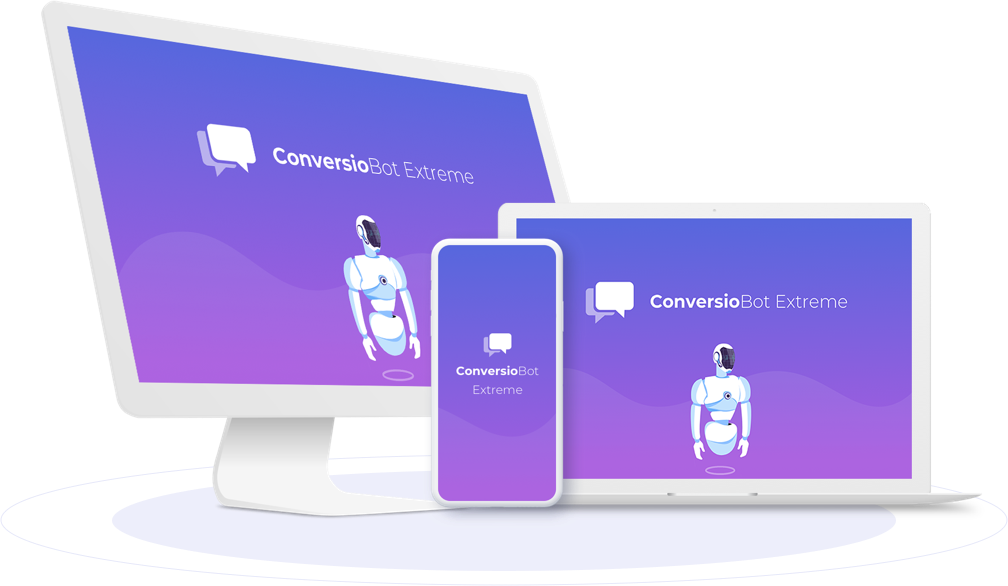 ConversioBot which is better. I will let you know which one I am choose
---
For attending the Biggest Targeting Social Media Ads Free Webinar on the 20th August 2019 and Win Cash Prizes. He sold 300,000 copies of simillar product since 3 years ago and now he is hosting this Free Webinar about this social media ads controller on the 20th August 2019.
Don't miss it.
Registration start on the 19th.